Primary Eye Care is pleased to offer a wide range of optometric services, eye care products including eyeglasses, specialty eyewear, frames, and contact lenses. Our staff is happy to help however we can.
From your first contact with us to your appointment and your follow-up, we aim to make your eye care experience great. This is what drives us to provide you with the best care year after year!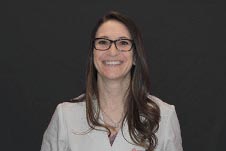 Tracy Shoemaker, O.D.
Dr. Tracy Shoemaker (formerly Garden) is a therapeutic licensed optometrist who has been in practice since 2008. She joined Dr. Hudkins in the practice prior to his retirement in July of 2017. Dr. Shoemaker moved to Oklahoma from Washington where she practiced in a VA Hospital as well as a private practice. She is member of the American Optometric Association of Optometric Physicians and Oklahoma Optometric Physicians Association. Dr. Shoemaker provides quality vision care for the entire family. She performs evaluations for eye surgeries and treats infections, injuries, and conditions of the eyes.